THE TAHOE LONGBOARD STORY
Before longboards hit the market, there were little options to take on big hills. The roads in Tahoe were way too steep and chundery to bomb with a small board. And shit let's be honest, we are snowboarders at heart. We were looking for a different feeling than the rest. We needed something that could handle the local hills and the speed. 
We were just a couple snowboarders with no skate parks and tons of hills in Tahoe. We decided to start making homemade longboards at our homes right here in Squaw Valley and Tahoe City.
Read More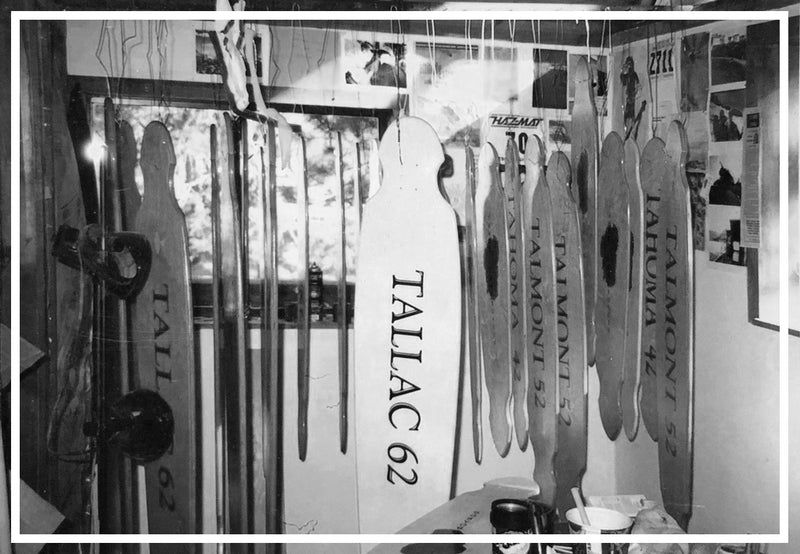 They love our boards and you will too!
Hey Chuck! I hope all is well in these crazy times! So I got a Talmont when I was back in high school and it's been my all time favorite board from bombing hills to cruising the streets. I'm now 31 and I still ride it… Thanks for making such a great board!

MARC
I grew up west coast style, meaning skateboarding, surfing, snowboarding, and just action anything in general.  I still ride my Tahoe longboard, I always will. I love your board, it was my main commuter for a few years, I put that board through the ringer, that's for sure, it never wavered, not once!! Of course I have gone through many sets of wheels but everything else is still original, just the way I got it😁

DARIN
TAHOE LONGBOARD PROUDLY SUPPORTS
B4BC is a 501(c) 3 non-profit foundation dedicated to providing education, prevention and survivor support programs for young people. Founded in 1996, B4BC hosts year-round grassroots events, educational outreach and young survivor wellness retreats to further its mission of early detection + a healthy, active lifestyle as the best means of breast cancer prevention.
View B4BC Products